Andrés Ruiz-Tagle Named First Marvin Roush Fellowship Award Recipient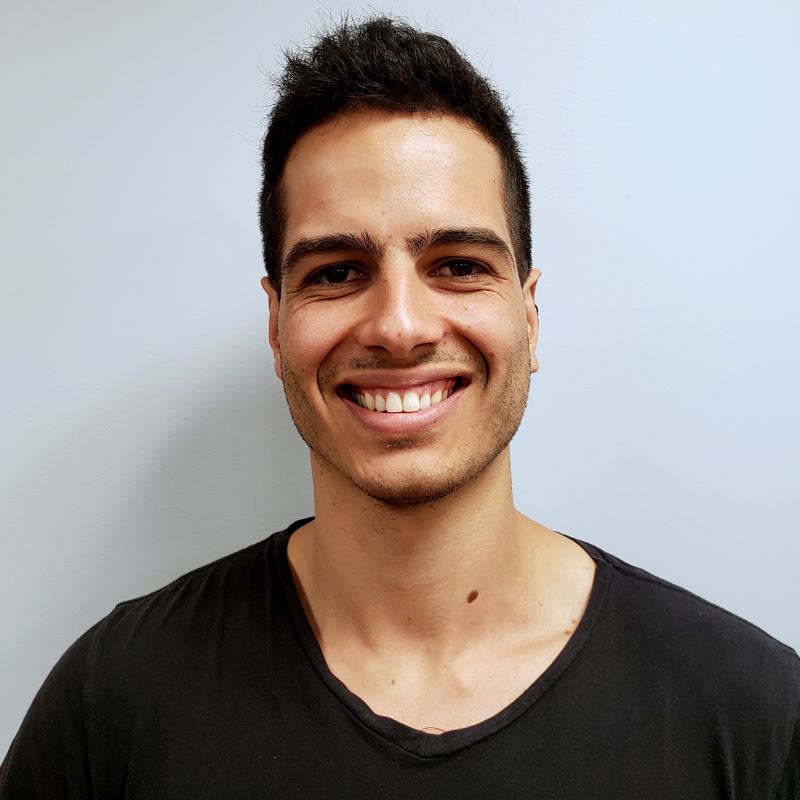 Several years ago, the Center for Risk and Reliability started a campaign to fund a graduate scholarship in honor of Professor Emeritus Dr. Marvin Roush, who was instrumental in the mid-1980s in developing the reliability engineering program at the University of Maryland. In the last 20 years, the Center for Risk and Reliability has produced prominent engineers, instructors and leaders in the field of reliability engineering. Recently, the center reached its goal of fully funding the Marvin Roush Scholarship through the generosity of alumni, friends, and faculty members who financially contributed to this initiative.
The purpose behind the Marvin Roush Scholarship is to provide reliability engineering graduate students with the financial resources they need to achieve their educational goals. The first-ever Marvin Roush Scholarship in Reliability Engineering was recently awarded to Andrés Ruiz-Tagle, a doctoral student in Dr. Katrina Groth's Systems Risk and Reliability Analysis (SyRRA) Lab.
Prior to his doctoral studies, Andrés received a Bachelor's and Master of Science degree in Mechanical Engineering from the University of Chile where his research focused on deep learning research methods for the prognostics and health management of physical assets and engineering systems. Now a doctoral student at the University of Maryland, Andrés says he was thrilled when he learned that he was selected to receive the Marvin Roush Fellowship in Risk and Reliability.
"It boosted my motivation to keep working hard towards my research and personal objectives" - Andrés.
In the interview below, Andrés discusses his academic goals and future plans:
How did you select your major/area of study?
I started taking risk and reliability courses as a Mechanical Engineering undergrad, deciding to do a master in the field. Here, my work was focused on developing methods to detect the anomalous behavior of engineering systems automatically. I implemented my research on different mining, cellulose, railway, and oil & gas projects. In these projects, I realized that accidents were somewhat common, and safety practices felt short. Thus, I felt a need to contribute to this issue. UMD's Center for Risk and Reliability research aligned very well with my interests, making me decide to pursue their Ph.D. in Reliability Engineering.
What activities or community service are you involved with outside of class?
Outside of class, I have been a reviewer on different conferences and journal in reliability engineering and systems safety, such as the European Safety and Reliability Conference, the annual conference of the PHM society, and the Journal of Risk and Reliability. In addition, I have mentored both undergrad and graduate students interested in risk and reliability topics.
What are your plans after graduation?
After graduation, I plan to pursue an academic and consulting career back in my home country, Chile. UMD's Ph.D. Reliability Program has provided me with large amounts of valuable knowledge and hands-on experience that I genuinely believe can improve my country's risk and safety culture and practices. I am looking forward to giving back to others as both a professor and researcher in the risk analysis and systems safety fields.
What would you like to say to the donor(s) of your scholarship?
I am highly honored to be this year's recipient of the Marvin Roush Fellowship in Risk and Reliability. This award will contribute significantly towards reaching my objectives, allowing me to focus on my research, projects, and gather valuable knowledge and experience that I can use to improve my country's risk and safety culture and practices. I promise to work hard towards my degree to give back to others in the future. I am sincerely thankful for your generous support.
Learn more about Dr. Marvin Roush
Published October 26, 2021