Former Fire Protection Engineering Chair Receives American Fire Sprinkler Association's Highest Honor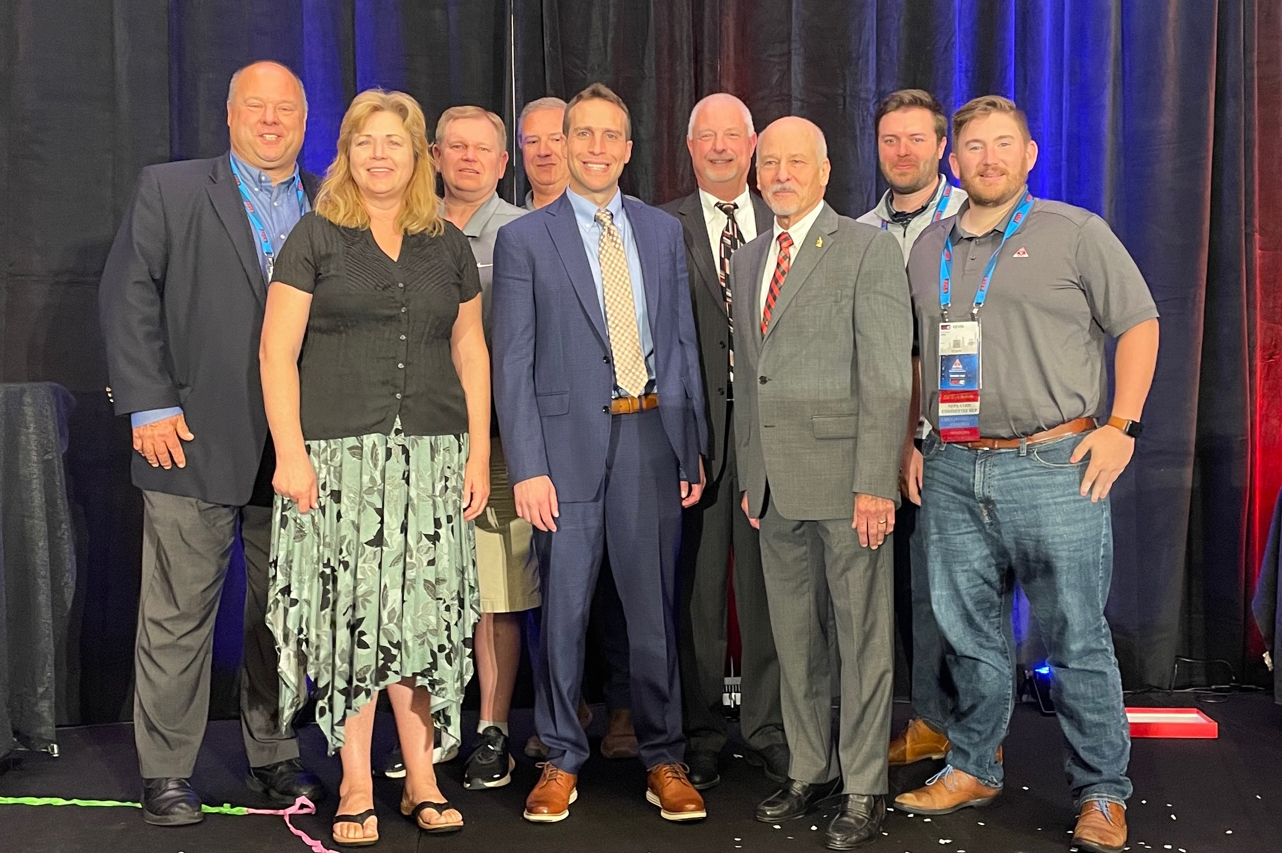 Former Chair of the Department of Fire Protection Engineering (FPE) Jim Milke received the American Fire Sprinkler Association's (AFSA) highest honor for his contributions to the fire sprinkler industry, following the footsteps of FPE's founding professor and chair, John Bryan.
The Henry S. Parmelee Award, named after a key inventor in the making of the fire sprinkler system, comes in recognition of Dr. Milke's scientific and leadership contributions. His beginnings in the industry involved residential sprinkler system projects. More recently, his work has been focused on computer simulations that ensure the effectiveness of sprinklers in aircraft hangars, driven by his motivation to find design alternatives to foam systems.
He also led an exploratory project last Spring regarding the feasibility of the use of drones to conduct remote inspections of fire protection equipment located in hard-to-reach spaces, a work in which he collaborated with two second-year students.
His knowledge on the performance analysis of fire protection systems was why the National Institute of Standards and Technology called him to become a leading expert in the World Trade Center investigation following the incidents of September 11, 2001.
But the AFSA award also recognizes Dr. Milke's work with students. As his goal was to become a mentor who formed well-rounded professionals in the fire safety engineering field, the former chair feels honored to earn this accolade.
"One of the reasons why I stayed at the University of Maryland for years is because of the opportunity to work with students by educating, mentoring and encouraging them to succeed and pursue excellence," said Dr. Milke.
He says that the AFSA award represents an accomplishment that he had worked on achieving throughout his career as an instructor.
But one thing that makes this award particularly special for Dr. Milke is that he followed the footsteps of Dr. Bryan, whom he looked up to as a mentor.
"What a feeling. Here is somebody who was a god in the field and my personal mentor. He treated me like an equal and gave me a sense going forward of trying to do the same thing," said Dr. Milke.
He says that it was Dr. Bryan who helped during his transition as a faculty member and who eventually became a peer whom he taught short courses and traveled with across the country for 15 years.
It was also Dr. Bryan's mentorship that shaped him into a faculty member and an instructor, which he would then pass on to his students.
The Henry S. Parmelee Award was presented to Dr. Milke on Sept. 8 at the AFSA42 National Convention, Exhibition and Apprentice Competition held at the Signia by Hilton Orlando Bonnet Creek in Florida.
Published September 11, 2023