Ramin Moradi wins Student Merit Award at Society of Risk Analysis annual meeting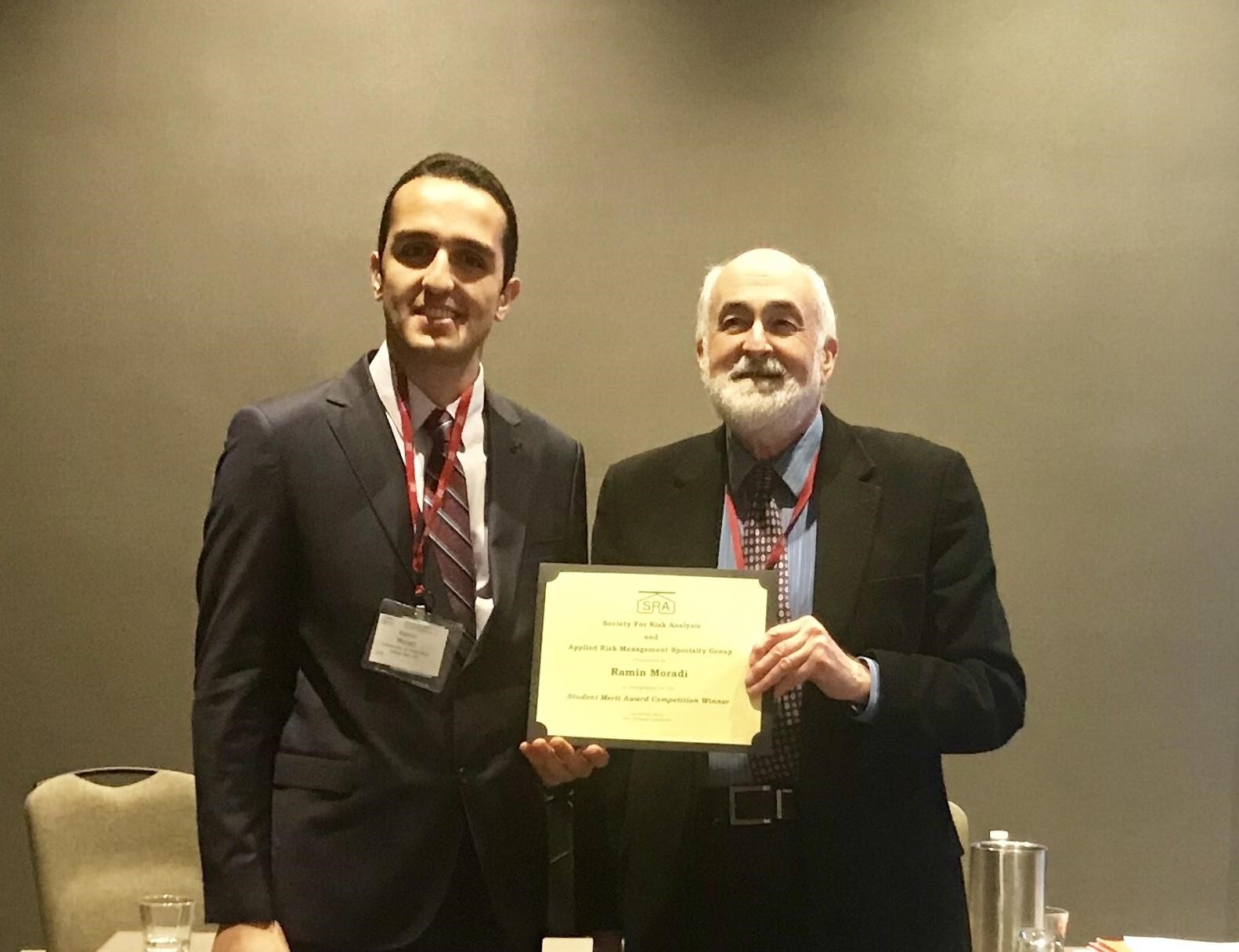 Ramin Moradi, a Reliability Engineering Ph.D candidate, won the Applied Risk Management Specialty Group Student Merit Award at Society For Risk Analysis November 2018 Annual Meeting in New Orleans, LA. Ramin is currently a research assistant in Dr. Katrina Groth's Systems Risk and Reliability Analysis (SyRRA) Lab, which conducts research to address emerging safety, reliability and security issues for engineered systems, with primary applications in energy and transportation.
Every year at the Society of Risk Analysis annual meeting, each specialty group organizes a student merit competition to promote excellence in risk analysis research. The competitors should submit an abstract of their research as well as presenting it at the meeting. In the end, the best abstract and presentation chosen by the board members of the prospective specialty group will win this award.
Congratulations to Ramin on this achievement!
Published January 17, 2019