Student Spotlight: Azin Al Kajbaf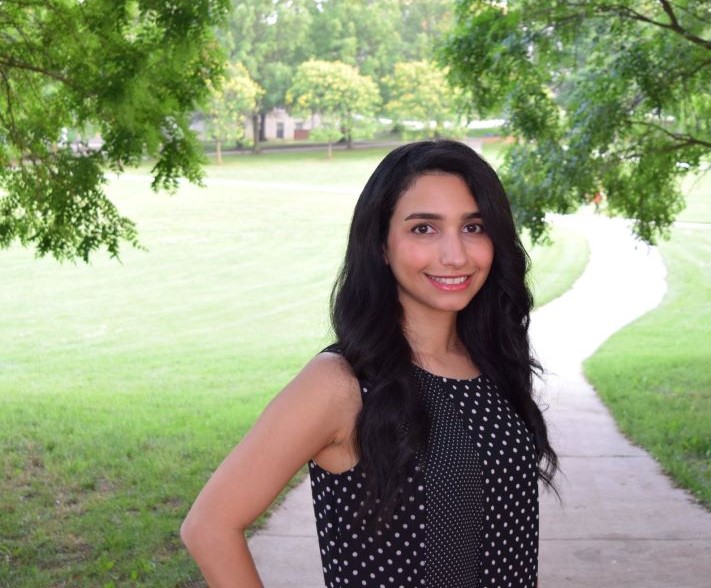 Name
Azin Al Kajbaf
Year in Program
Third-year Ph.D. candidate in Civil Engineering in area of Disaster Resilience
Advisor
Dr. Michelle (Shelby) Bensi
Research Interests
Application of Machine Learning Methods in Hazard Assessment; Storm Surge Modeling and Prediction; Precipitation Frequency Analysis; Risk and Uncertainty Assessment
Dissertation Topic
Investigation of Uncertainty in Coastal and Precipitation Hazard Assessment
What drew you to engineering?
Having multiple engineers in close family initiated the idea of pursuing engineering as my potential major. Since a young age, I was always curious about how structures and buildings are constructed. So, I selected civil engineering as my undergraduate major, because of my interest and my goal to make a positive contribution to society. What I am doing now in my Ph.D. is not conventional civil engineering as in designing buildings and roadways, but is mostly related to applications probabilistic and machine learning methods in natural hazard assessment. However, I still think I am in the path of fulfilling my desire to make a tangible contribution to the world.
What made you decide to come to UMD and the ENRE Program?
I chose UMD because it is a prestigious university and has one of the best engineering programs in the area. Its proximity to Washington, DC was another factor that impacted my decision, since it provides more opportunities for building my career. Disaster resilience is my area of research/academic focus. While I am a student in the ENCE program, disaster resilience research utilizes many methods and concepts involving risk and reliability. As a disaster resilience researcher, I seek to perform assessments that help identify and quantify the risk of disasters and better prepare and plan for them to minimize the consequences. I was drawn to this area because I think it is crucial for today's world, considering the growing number of extreme natural hazard events.
What do you want people to know about Reliability Engineering that they may not know?
What I want people to know, especially students interested in engineering majors, is they may be initially attracted to conventional engineering fields, but areas like reliability engineering and disaster resilience, which deals with risk and uncertainty, can be very interesting as they give you powerful tools to assess real world problems in numerous areas.
What is a fun fact about yourself?
I really like cooking and baking. I enjoy trying new international recipes in my free time. I think if I did not end up as an engineer, I would have probably majored in culinary arts!
Published July 9, 2020