Student Spotlight: Ketsiya Rejoice Mundoga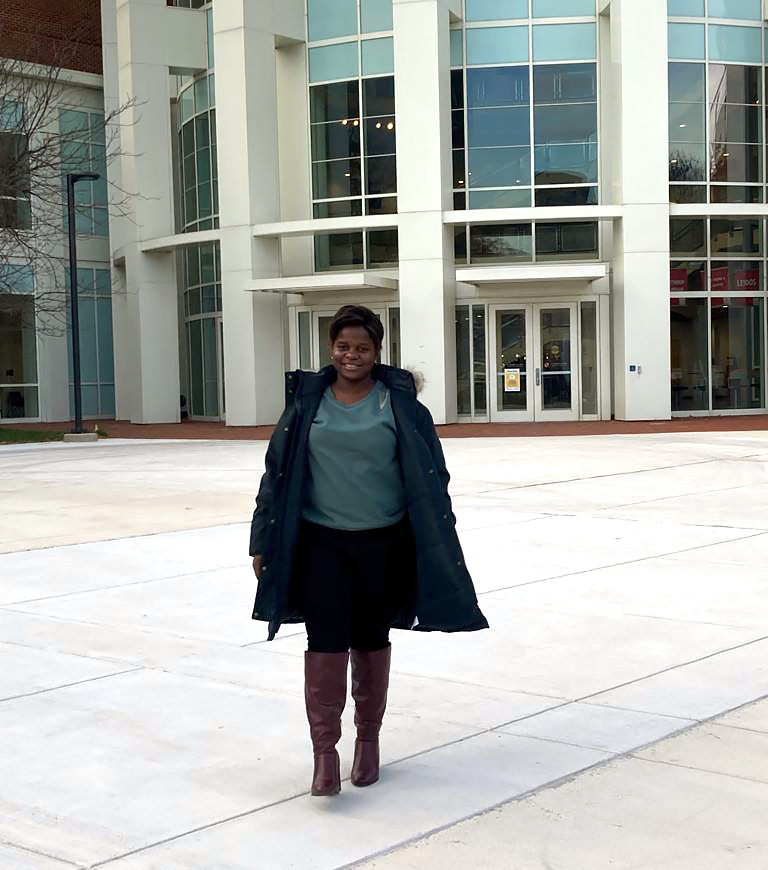 Name
Ketsiya Rejoice Mundoga
Year in Program
First year master's candidate in Reliability Engineering
Advisor
Dr. Katrina Groth
Research Interests
Hydrogen fuel stations and thermal power plants
What drew you to engineering?
I grew up in a port city called Tete, in Mozambique. Growing up in a city with both a coal mine and coal thermal power plants, I witnessed the negative impacts brought about by pulverized coal dust on humans, animals and the ecosystem at large. That experience, coupled with my passion for the sciences and math, prompted me to major in engineering to gain the knowledge and skills needed to address the problems I saw in my home country.
What made you decide to come to UMD and attend the Reliability Engineering (ENRE) Program?
I was highly impressed with the accomplished faculty members, the school environment and the facilities featured on the UMD website. The ENRE program has allowed me to answer the whys and hows related to both simple and complex system failures encountered by most organizations. My main motivation for enrolling in this program is to help organizations with relevant methods and approaches to utilizing their resources (humans, software and hardware) most safely and reliably.
What do you want people to know about Reliability Engineering that they may not know?
Reliability engineers play a role similar to that of medical doctors in promoting, maintaining and restoring service life and performance of the systems in both physical and organizational environments. The field is versatile in that it seeks to maximize total system performance from design to manufacture, product usage and disposal, using the physics of failure approach.
What is a fun fact about yourself?
My hobbies are taking a walk and watching cricket.
Published February 3, 2022