CRR Congratulates Kailyn Cage, Ph.D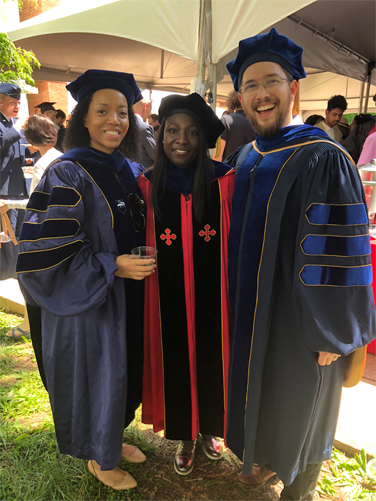 The Center for Risk and Reliability congratulates Kailyn Cage for earning her Ph.D in reliability engineering. This past spring, Kailyn successfully defended her dissertation Optimizing Mass Customization Through Interaction Variability And Manufacturing Trade-offs. Advised by Dr. Monifa Vaughn-Cooke and co-advised by Dr. Mark Fuge, Kailyn's research investigates human/product interfaces and the effects of mass accommodation on those products' performance and cost. Her findings provide the groundwork for a new methodology in engineering design.
Kailyn began here at the University of Maryland as a mechanical engineering undergraduate. She completed her master's at Ohio State. UMD, The Clark School of Engineering, and the CRR are proud to graduate Kailyn with a doctorate's degree in reliability engineering.
We wish Dr. Cage best of luck as she takes her expertise to San Jose, where she will be Senior Technical Manager at Amazon.
Published May 22, 2018