Dr. Krivtsov Awarded the Haren S. Gandi Research & Innovation Award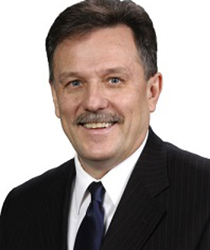 Haren S. Gandhi was an American inventor and engineer, who is a widely regarded for his research, development, and commercialization of automotive exhaust catalyst technology. In addition to inventing the automotive exhaust catalysts systems, Dr. Gandhi lead the automotive industry in ensuring the responsible use of precious metals, by encouraging practices such as recycling spent converters in order to reduce pollution and improve the quality of air. The National Academy of Engineering called Dr. Gandhi "one of the world's foremost authorities in the area of automotive emissions control".
Professot Vasiliy Krivtsov is the Director of Reliability Analytics at the Ford Motor Company. He also holds the position of Adjunct Professor of Reliability Engineering at the University of Maryland, where he teaches a graduate course on Advanced Reliability Data Analysis and coordinates students' research projects.
The Haren S. Gandhi Research and Innovation Award, named in honor of Dr. Haren S. Gandhi, is awarded annually by the Ford Motor Company to members of its staff as the company's highest technical award, given to outstanding individuals who have made significant technical contributions to their field of study, particularly through the development to principles and unique techniques.
CRR congratulates Dr. Krivtsov for his achievement!
Published May 7, 2022