Foad Karimian nominated for Outstanding Graduate Assistant Award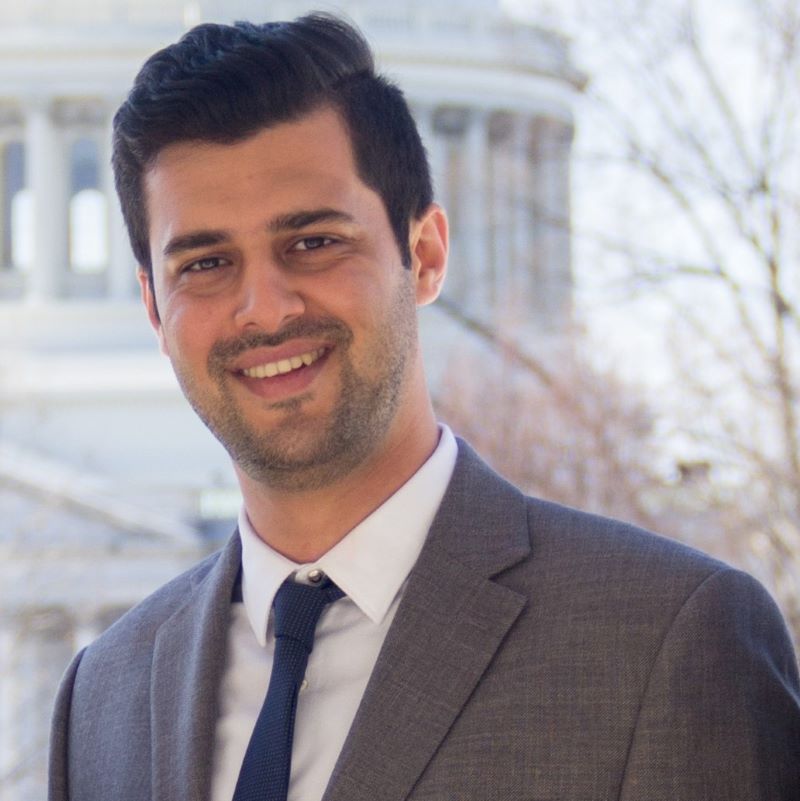 Seyed Fouad (Foad) Karimian was chosen as one of the departmental nominees for the Outstanding Graduate Assistant Award. Foad is a full-time Graduate Research Assistant (GRA) on a funded project by Naval Air Systems Command (NAVAIR) in the Center for Risk and Reliability. As a GRA, Foad runs fatigue tests and collects Acoustic Emission (AE) signals and takes images from specimen for Digital Image Correlation (DIC) analysis. Fatigue tests are intrinsically long and each test results in a huge database of signals and images that need to be correlated with the fatigue life of the specimen. Foad also works with data cleaning, data reduction, and data analysis that results in development of the entropic indexes and finding correlations.
At the beginning of 2019, Foad was running fatigue experiments and collecting data. By the end of the year, he had two journal papers published in leading journals, in print, based on his work in the year.
Approximately 4,000 UMD graduate students serve as teaching, research, or administrative assistants. The Outstanding Graduate Assistant Award conveys the honor of being named among the top 2% of campus GAs in a given year. Only 15 GAs from the Clark School of Engineering are selected for the Award. The qualities of an Outstanding Research Assistant as outlined by The Graduate School are:
Has made important contributions to the faculty member's research
Has mentored other graduate assistants and students
Evidence of future promise as a researcher
Evidence of scholarly achievements (e.g., publications, conference presentations)
Congratulations to Foad on your Outstanding Graduate Assistant Award!
Published January 2, 2020