Student Spotlight: Janell Joyner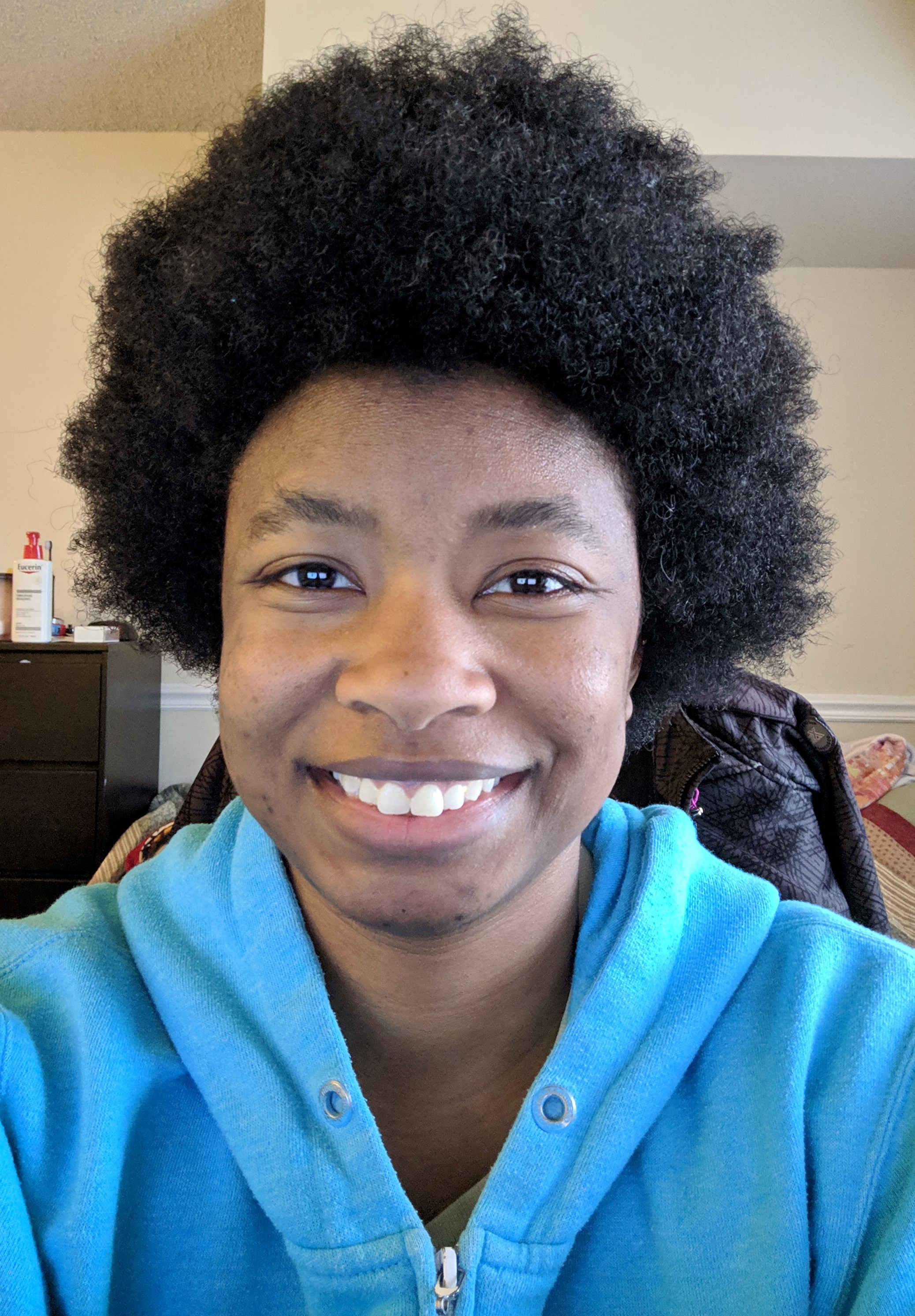 Name
Janell "JJ" Joyner
Year in Program
2nd year in the Hybrid-Systems Integration and Simulation Lab
Advisor
Dr. Monifa Vaughn-Cooke
Research Interests
Human factors, risk analysis, simulated use testing
Dissertation Topic
Development of method to integrate the inclusion of cognitive domains into simulated use testing to better understand how humans and systems interact.
What drew you to engineering?
I have always been interested in understanding how things function. When I was a kid, I would take different electronic apart and put them back together. As I got older, this fascination turned into a desire to make products better for human use. This initially led me to bioengineering, since that combined my love of technology and studying living organisms.
What made you decide to come to UMD and the ENRE Program?
I grew up in Maryland and always wanted to attend UMD. I met my advisor through an independent study project for my M.Eng. in bioengineering. I wanted to work on a project that incorporated the use of Virtual Reality (VR) to study human performance, but was having some trouble deciding which professor to reach out to. One of the professors I had emailed informed me about Dr. Vaughn-Cooke's lab and the VR research she was working on. I reached out to Dr. Vaughn-Cooke and was fortunate enough to be able to join her lab.
What do you want people to know about Reliability Engineering that they may not know?
I want more people to know that it exists and what it can be used to study. When I tell people I am studying reliability engineering, I always get asked more questions about what it entails. I have found that people quickly get the product testing aspects, where performance factors of components or systems are studied to ensure they are meeting conditions laid out by standards. Then, I transition to discussing human factors with an example that works for the audience I'm talking to. It is always interesting seeing what additional conversations are sparked by this because people quickly start coming up with examples of their own about what could have been studied to make this, that, or the other safer and easier to use.
What is a fun fact about yourself?
I studied medieval swordsmanship in undergrad. I was taught the history of medieval swordsmanship and how to spar with a few weapons based on the teachings of Master Johannes Liechtenauer.
Published August 1, 2019