Summary of PSA 2019, April 28-May 4, in Charleston, SC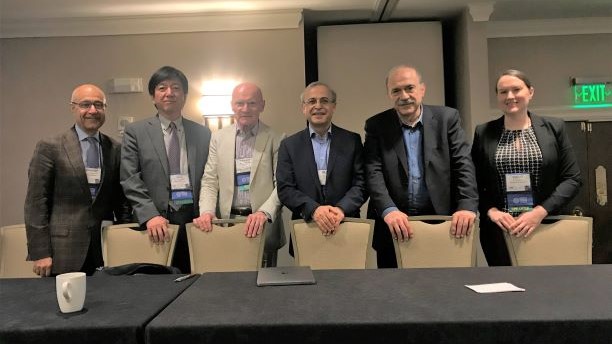 Nearly 220 U.S. and international nuclear safety and risk applications professionals converged in Charleston, SC for the 16th International American Nuclear Society (ANS) Meeting on Probabilistic Safety Assessment and Analysis 2019 (PSA 2019), April 28-May 4, 2019.
The key leadership team included: Dr. Robert A. Bari, Senior Physicist Emeritus, Brookhaven National Laboratory was the Honorary Chair of the PSA 2019 Conference. Dr. Kevin O'Kula of AECOM Technical Services was the General Chair. Dr. Mohammad Modarres of the University of Maryland was the Technical Program Chair. Dr. Modarres was assisted by Ms. Bonnie Shapiro of Savannah River Nuclear Solutions as the Assistant Technical Program Chair.
The PSA Organizing Commitee noted it had been over 40 years since the first PSA conference in 1978, organized by David Okrent and other leaders in the field. Nearly all key U.S. and International PSA leaders and many prominent new practitioners attended. Conference organizers noticed a shift in demographics, with many young participants giving papers and being engaged at the conference.
Technical Highlights included:
Recognition of three WASH-1400 Team Members (Denning, Wall, and Murphy)
Recognition and Best Student Paper Awards (in which UMD's own Sarah Lyons received the award for Best Student Paper)
Planned Nuclear Technology Journal Publication for 15-20 papers
Conference statistics may be summarized as follows:
219 (Attendees/Guests) + 11 (Workshop + Organizing Commitee Staff) = 230 participants
About one-third international attendance from 22 countries
38 sessions over eight half-days (full-days Monday, Tuesday, and Thursday; Half-days on Wednesday and Friday mornings
132 Presentations (Traditional Paper and Presentations)
One Opening, Five Plenary, and Nine Panel Sessions
Three workshops sessions (46 attendees)
Ten industry and national laboratory sponsors
Published June 13, 2019