Doyenne Reliability Engineering Program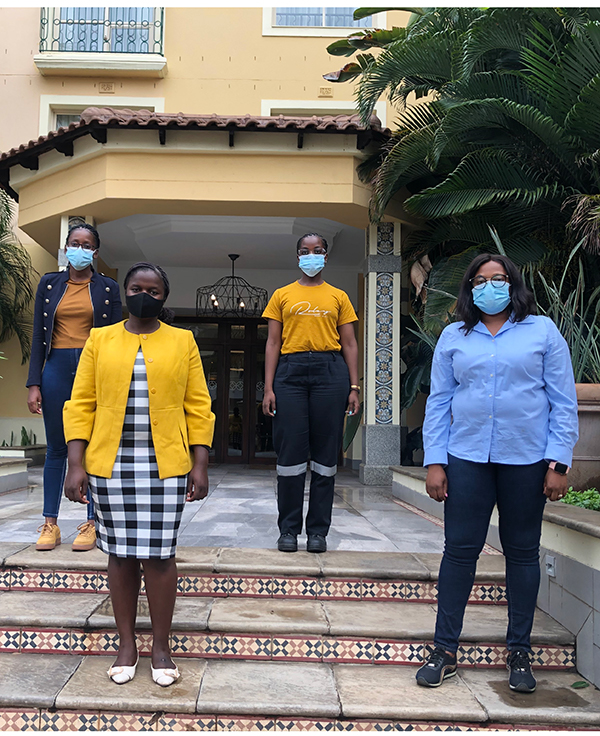 Recently, CRR partnered with the Doyenne Initiative (DI) to create the inaugural "Doyenne Reliability Engineering Program" (DREP). Dr. Groth designed and delivered a vetting program which included the first week of condensed course on the Fundamentals of Reliability Engineering, interviews, and student assessment to support the DI in vetting potential candidates to receive graduate fellowships from Doyenne Initiative to pursue graduate work. The selected candidates will be encouraged to apply to UMD's Reliability Engineering graduate program, and if accepted into UMD, will receive funding from DI to attend UMD to complete Master of Science degrees in Reliability Engineering.
This program was necessary to enable gauging preparedness of the students for US education, given the significant differences between higher education in the U.S. and Mozambique. Higher education in Africa faces severe constraints. According to UNESCO statistics, the current tertiary enrolment rate across Africa is at 9.4% , which stands below the global average of 38%, although the trends vary in different African countries. In Mozambique, higher education has seen some improvements over the years. However, research and teaching standards remain low in part due to challenges in terms of recruiting and retaining quality faculty in Mozambique.
In addition to constraints related to access and quality of education, gender inequalities are affecting the education of women and girls in Mozambique. In 2018, the country ranked 139th out of 159 countries on the United Nations Development Program (UNDP)'s Gender Inequality Index.