Get Inspired and Empowered: Join Our Seminar Series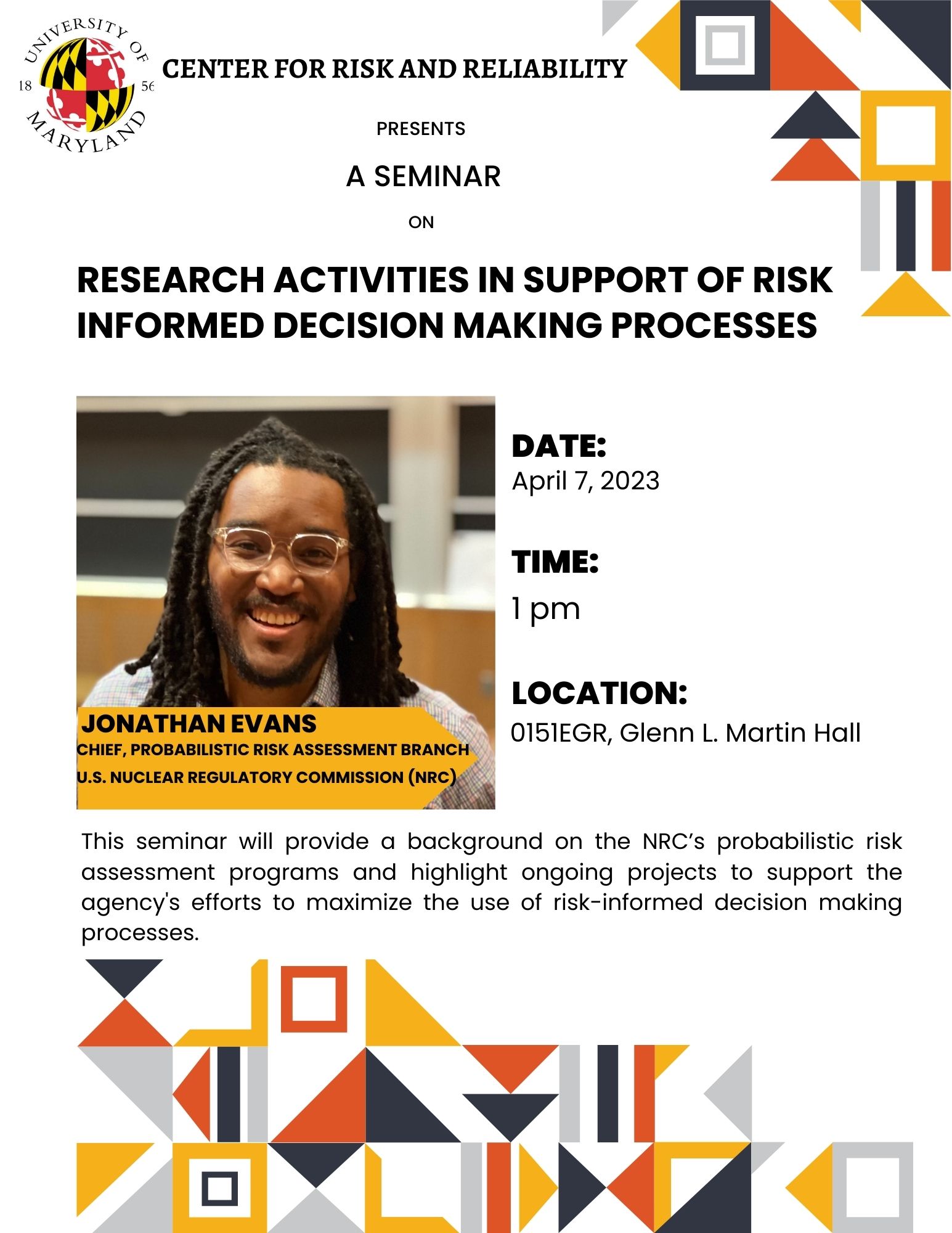 CRR kicked off its seminar series featuring experts from diverse fields who shared their unique insights and experiences on a range of topics in risk and reliability. We had the honor of hosting some amazing speakers, including Dr. Frank Groen, Deputy Chief of NASA's Office of Safety and Mission Assurance (OSMA) who spoke about reliability in support of safety and mission success at NASA, and Jonathan Evans, Chief Probabilistic Risk Assessment Branch, Nuclear Regulatory Commission (NRC) who presented on research activities in support of risk-informed decision-making processes.
We also hosted Dr. Clay A. Smith, a renowned reliability engineering lead for APL's Space Exploration Sector who shared his thoughts on "Using Bayesian Weibull Methods with Thermal Cycling Data to Quantify Reliability". Most recently, we welcomed five Senior Fire Protection Engineers from the NRC Office of Nuclear Regulatory Research (RES) who provided in-depth insights into High Energy Arcing Faults (HEAFs) and their potential risk to Nuclear Power Plants (NPPs). SEE PHOTOS FROM THE SEMINARS
Our seminar series has provided a great opportunity for attendees to learn from the brightest minds in different industries. We are just getting started, so if you are interested in joining or contributing, please do not hesitate to contact us.
Published May 12, 2023