SyRRA Lab Members Represent UMD at the National Museum of Nuclear Science and History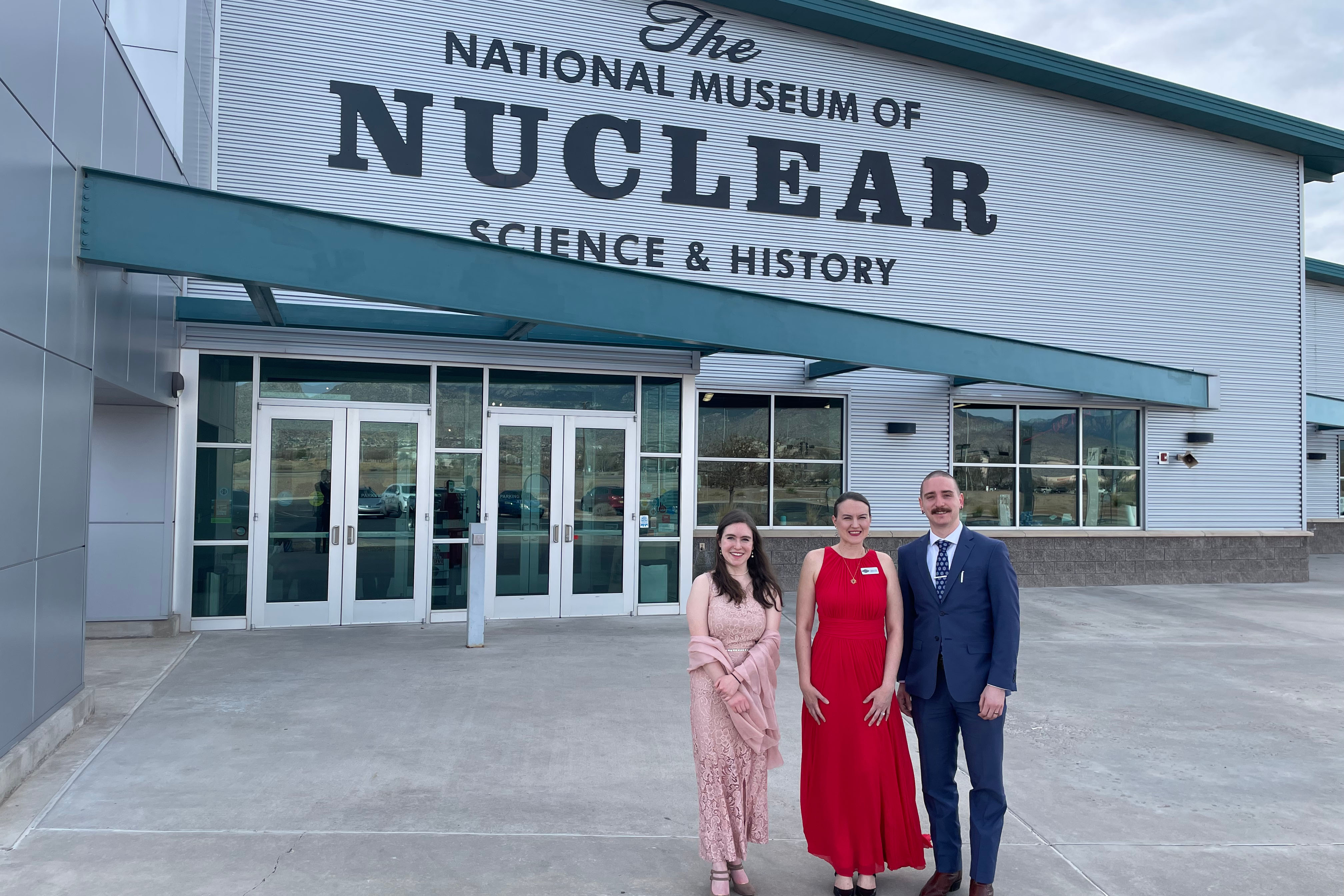 UMD was well represented at this year's Einstein Gala organized by the National Museum of Nuclear Science and History. Professor Katrina Groth, and Reliability Engineering graduate students Camille Levine and Vincent Paglioni were honored to be able to meet Dr. Shirley Jackson, president of Rensselaer Polytechnic Institute, former Chairman of the U.S. Nuclear Regulatory Commission (NRC), and recipient of the 2022 National Award of Nuclear Science & History.
Dr. Jackson is a pioneer in many ways, both in diversity and technical impact. At the NRC, Dr. Jackson conceived and promulgated risk-informed, performance-based regulation.
The Einstein Gala is the Museum's most important fundraising event, and in 2022, it was held at the National Museum of Nuclear Science & History headquarters in New Mexico.
In addition to hearing from the Museum's Executive Director, Jim Walther, and the Museum Foundation's Board President, Abdiel Ramirez, guests had the opportunity to hear from special guests, tour of the museum and enjoy science experiments hosted by the museum's education department.
Proceeds from the Einstein Gala help support the Museum's Science, Technology, Engineering and Mathematics (STEM) educational programs for K-12 students as well as professional development workshops for science and math teachers.
Published May 18, 2022